Professional 2 in 1 Hair Curling & Straightener
You will stop wasting time and money by bringing professional beauty salons to your place with our Professional Hair Curling & Straightening Iron! 
This high-quality Straightening Iron is the greatest hair tool invention to date. All professional beauty studios and hair salons across the world love this Iron. You can create any style you can imagine with this Hair Curling & Straightening Iron.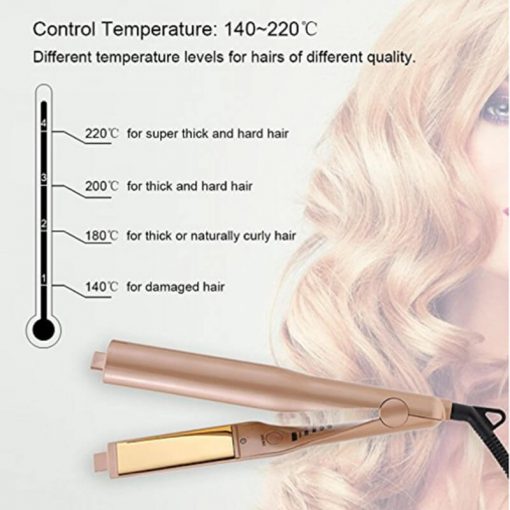 Furthermore, you can create bouncy curls or tight curls, ringlets, or beautiful waves with this amazing Iron. It can also be used to straighten your hair. All with one iron! Now you can create a beautiful head of salon quality curls in just a matter of minutes. 
It mostly takes 5 minutes to create your favorite hairstyle. Saving lots of hours and efforts compared to if they used a regular flat iron. The best part is that the curls last for 2-3 days! Besides, this Straightening Iron heats up to one minute.